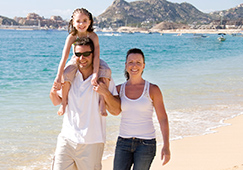 Basic Dental Procedures
CHECKUPS & CLEANINGS
Keep your smile fresh & clean by coming into our office every 6 months for a checkup and a cleaning. Having a professional exam every 6 months strongly lessens your chance of cavities and plaque buildup.
FILLINGS
Fillings are done to fix cavities and decay by replacing the affected tooth structure. Caught early enough, cavities can be treated easily and painlessly. However, if not treated, decay can lead to tooth pain and/or infection. Annual checkups at our office strongly lessen your chance of getting tooth pain or infection.
BONDING
Bonding may be done to repair damage done to teeth by decay and/or alter tooth alignment to close gaps between teeth. This process involves adhering properly-colored composite resin material to the front of the tooth in order to leave your smile looking natural.
SEALANTS
Sealants are used to fill in narrow grooves in a tooth that cannot be adequately cleaned by brushing. In some cases, the tooth structure has fine grooves or pits which accumulate plaque causing cavities to develop over time. Our office has the ability to seal these grooves and pits, making it possible for you to keep your teeth healthy.
NON-SURGICAL GUM TREATMENTS
The gums, ligaments, and bone around the teeth form the foundation for ones teeth. All these structures are also referred to as the periodontium. When the periodontium is unhealthy, it greatly jeopardizes the teeth. Possible signs of unhealthy periodontium (gum disease) are as follows: red/bloody gums, persistent bad breath, loose teeth, or changes in the position or bite of the teeth. Any of these signs may mean something is wrong. With the proper care, however, it may be possible to return the gums to a healthy state. If you are having a problem, contact our office right away to schedule an appointment.
1881 S Randall Rd Ste D
Geneva, IL 60134
(630) 208-1779