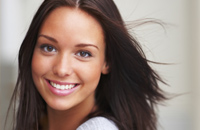 Dear Patient:
We hope this letter finds you and your family in good health. Our community has been through a lot over the last few months, and despite these trying times, we look forward to resuming our commitment to your dental care needs. While many things have changed, one thing has remained the same: our commitment to your safety.
Infection control has always been a top priority for us. Our office follows infection control recommendations made by the American Dental Association (ADA), the U.S. Centers for Disease Control and Prevention (CDC) and Occupational Safety and Health Administration (OSHA). Our infection control processes are designed so that when you receive care, it is both safe and comfortable.
To maintain our infection control standards, you may see some changes when it comes time for your appointment. These changes have been made to help protect our staff, patients, and the overall community:
Appointments will be managed to allow for social distancing between patients. This may mean that you will be offered fewer options for scheduling your appointment.
We will do our best to allow greater time between patients to reduce waiting times for you, as well as the number of patients in the reception area at any one time.
If you arrive early for your appointment, please remain inside your vehicle and telephone our office. You will be advised when our staff is ready to have you enter for your scheduled appointment time. We ask that any family members with you remain inside your vehicle for the duration of your appointment.
Prior to your appointment, a staff member will take your temperature and ask you a series of questions as a COVID-19 screening measure.
Inside the office, everyone will be required to wear a form of facial covering for both before and after appointments.
As always, all rooms and operatories will be thoroughly cleaned and disinfected in between patients.
We have missed you all and we look forward to seeing you all again. We are happy to answer any questions you may have about our protocols to ensure the safety and health of all individuals within our practice and the community. To make an appointment, please call our office at 630-208-1779. We thank you for your patience and loyalty during these unprecedented times.
Sincerely,
Dr. Brian K Bicknell & Staff
Like us on our facebook page! www.facebook.com/Bicknell-Dental-Care-LTD-459702377742416/